Maitreya Buddha Throne
HELP US PURCHASE THE MAITREYA BUDDHA THRONE.

Our Maitreya Buddha statue is receiving a throne.  Maitreya will remain in its current space, surrounded by the Holy Relics inside the Great Stupa with a throne suitable for the position. This throne will be hand made in Nepal and painted on site by our volunteer arts team.
Maitreya Buddha is the Buddha of the future. Born to teach the dharma when the teaching of the Buddha have been forgotten by the world.
The throne will be a replica of the one shown in the image below.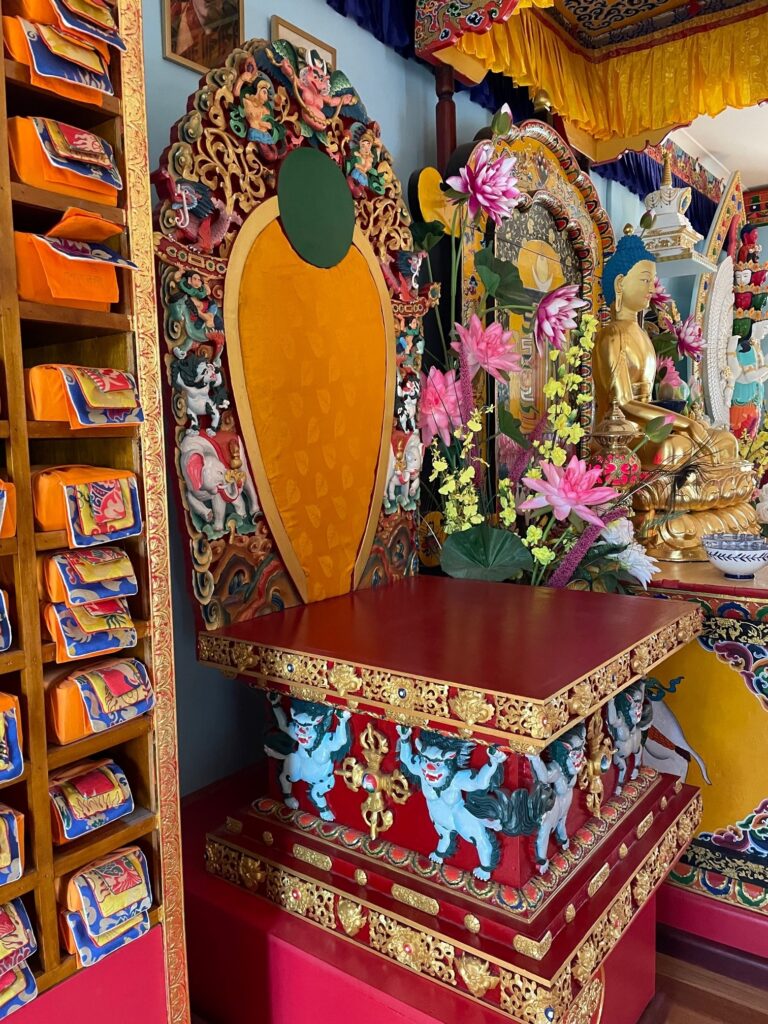 We're asking for your help to fund the purchase of the throne. This cost will include the creation,  delivery and painting of the throne as well as the final installation.
Contributions of any amount make a big difference. Please share our campaign with your friends, family and colleagues!