Murals of Tibet
Help us display this wonderful book, gifted by Lama Zopa Rinpoche ~ Murals of Tibet. by Thomas Laird
Thanks to the wishes of Lama Zopa Rinpoche, the Great Stupa has been gifted this incredible book, Murals of Tibet.
This SUMO- sized publication presents the most precious surviving murals of Tibetan Buddhist Culture.
For the first time, these astonishing and intricate masterpieces can be appreciated in blazing colour and life-size resolution.
A collectors edition, personally signed by His Holiness the 14th Dalai Lama, gifted to Lama Zopa Rinpoche, and now gifted to the Great Stupa.
The book is a revelation for scholars, aficionados of Tibet as well as practitioners of Buddhism, yoga, meditation and mindfulness.
Published in 2017, this incredible book is 50cm x 70cm (19.7in x 27.6in.), weighs 60kg (132lbs.), 498 pages, 6 fold-outs, and comes with a modular book stand designed by Shigeru Ban. It is accompanied by a illustrated 528-page scholarly companion book.
We need your help to cover the costs of the shipping, insurance, customs and the display case.
Lama Zopa Rinpoche wished that a book of this magnificence should be publicly displayed inside the Great Stupa.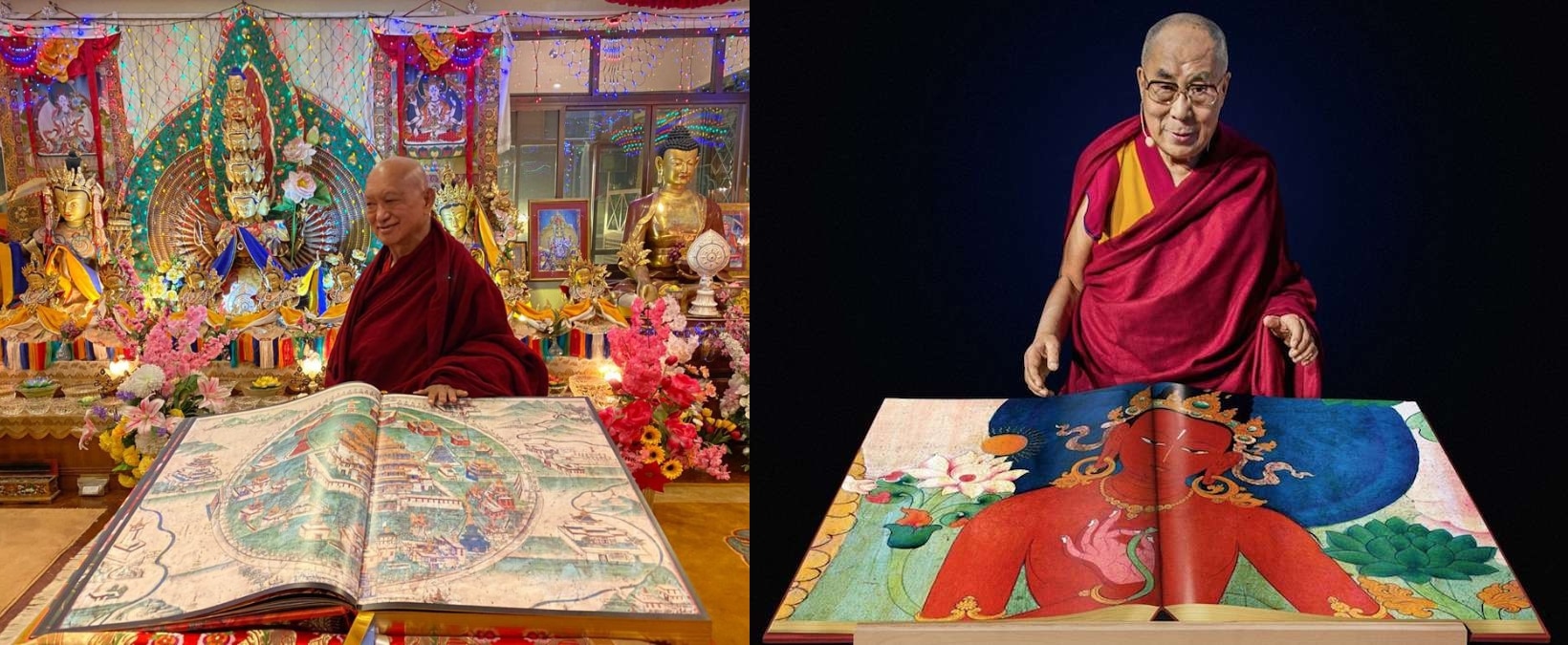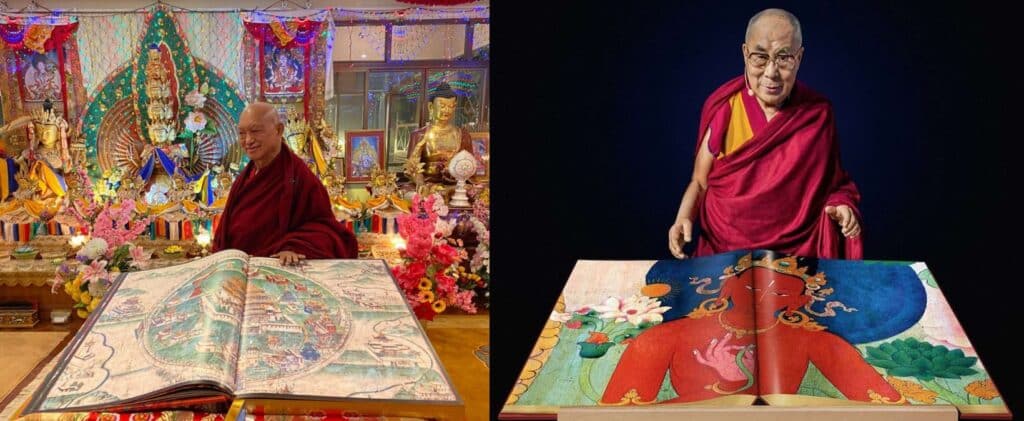 Images: Lama Zopa Rinpoche with the Murals of Tibet, recently offered to him, Kopan Monastery, Nepal, February 2021. Photo by Ven. Roger Kunsang (Left), His Holiness the Dalai Lama standing with the book (Right).
Any amount, large or small goes a long way in helping to bring this mural to the Great Stupa.