Keeping Holy Objects Safe and Secure
HELP US SUPPLY AND INSTALL SECURITY AND FIRE PROOF DOORS ON THE GREAT STUPA
We are currently in need of upgraded doors for the ground floor of the Great Stupa.
These doors will be fire proof and provide a much higher security rating.
This upgrade will help protect the holy objects and holy relics that lay place inside the Stupa.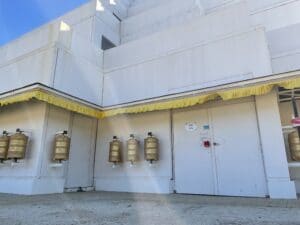 This upgrade will include 3 x double doors that have access to the ground floor and 8 x single doors.
We have been quoted $45,000 for the supply and installation of of the 11 sets of doors.
Any amount makes a huge difference!